January 22, 2006 – The Day Kobe Bryant Scored 81 Points To Become an NBA Legend
A performance forever engraved in our memories.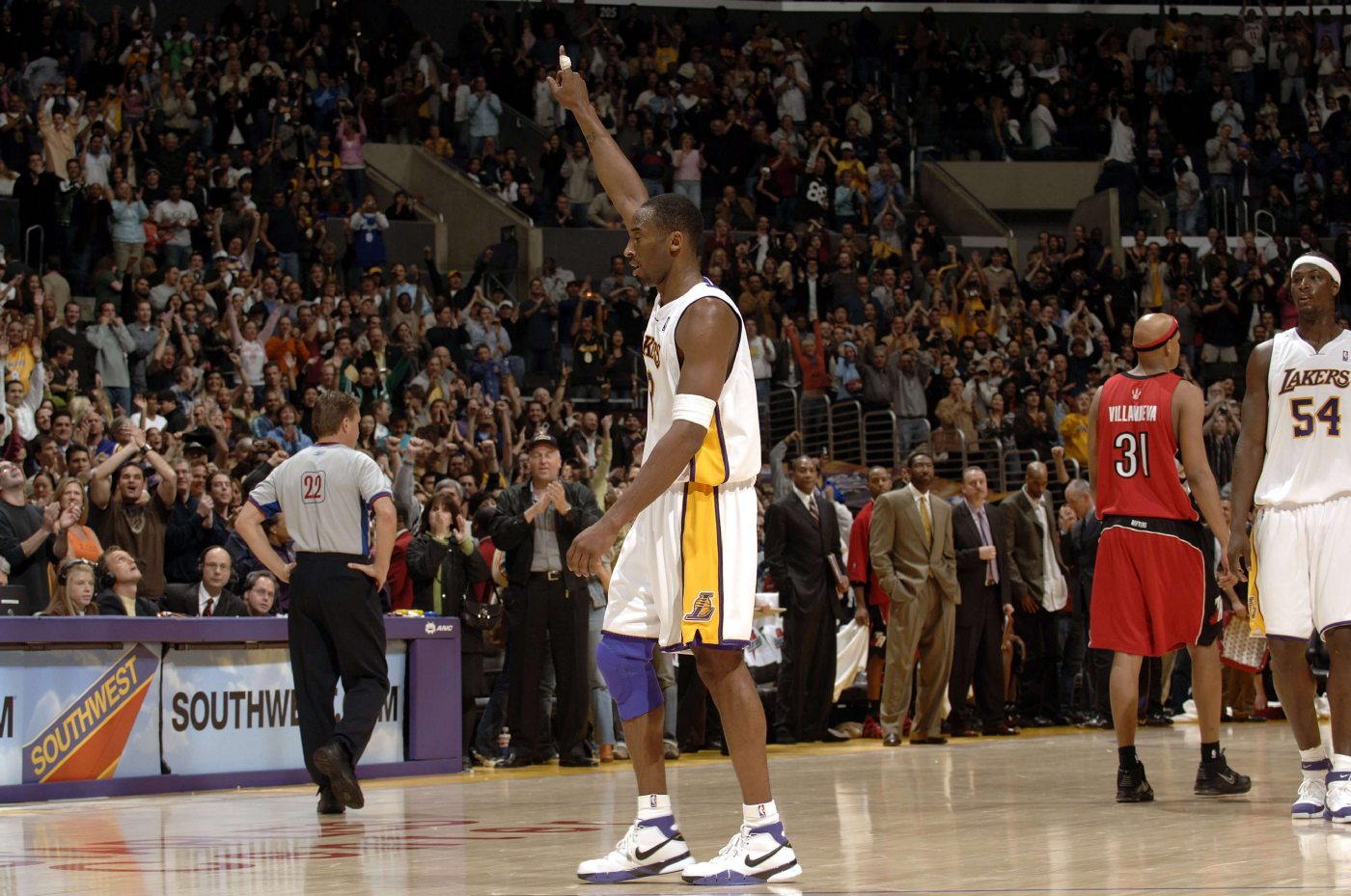 Two years after the tragic death of Kobe Bryant, NBA fans still haven't recovered from the loss of the Black Mamba. Kobe Bryant will have forever marked a whole generation of fans and NBA players. If a legend of the sport leaves us on January 26, 2020, I would like to evoke with you a happier memory of Kobe Bryant's career.
It is his 81-point game on January 22, 2006. A game that allowed Kobe Bryant to write his name forever in the history of the NBA by becoming a true living legend.
The Staples Center, the only playground that Kobe Bryant has known during his twenty-year career, has been the scene of some of his greatest achievements. Five NBA titles, a regular-season MVP award, a magical duo with Shaquille O'Neal, but also two lost NBA finals.
Phenomenal performances in scoring in the mid-2000s when Kobe Bryant wanted to prove that he could win alone after the Shaq trade. I think here of his 62 points in three quarters against Dallas, his 55 points against Michael Jordan, or his 60 points to conclude a huge career. However, the most beautiful of all, but also the one that thought the most impossible to NBA fans, took place on January 22, 2006.
During this game against the Toronto Raptors, the whole basketball world was suspended to see how far a player could go in excellence.
This 81-point performance perfectly illustrates Kobe Bryant's philosophy of never setting limits
Some performances mark a career whether they are collective or individual. And some mark his sport forever. That night, Kobe Bryant will achieve the unthinkable and certainly the most unlikely performance in the history of basketball scoring with the 100 points of Wilt Chamberlain in 1962.
Here is what Kobe Bryant explained about this performance to ESPN ten years later:
"It sounds crazy to say, and I think most people would find it crazy, but scoring 81 points didn't surprise me. I hope people don't take that for arrogance, but you have to understand that at my age, 27, in peak physical condition, it wasn't surprising."
Statements, a decade later, that didn't even surprise anymore coming from a player who was shaped by the confidence that was inside him. An inordinate amount of confidence. Kobe Bryant then detailed a little more the philosophy that has always allowed him to push the limits allowed by other NBA players:
"When you're a kid, you have dreams, and even if they're crazy and full of imagination, you give it your all. Because we believe that nights like this can happen. It is a form of testimony to the power of the imagination. There are many players who never imagined that we could score 80 points. 50 points, come to think of it. And if you're really hot, 60. But I never had limits. I thought 90 points was possible. 100 points too. Always. This game is a testament to what you can do when you don't set limits."
Kobe Bryant managed to turn a simple regular season game into a legendary one
On January 22, 2006, Toronto comes to the Staples Center to face the Lakers in full reconstruction after a year to digest the departure of Shaquille O'Neal to Miami. In short, a regular-season game like any other. Kobe Bryant, at the top of his game and the best scorer in the league, is all too alone to try to bring his team to the playoffs, not surprising when his teammates at the time are called Smush Parker, Kwame Brown, or Chris Mihm.
Instead, he multiplies the cards and turns to more than 35 points per game, the best total on a season since the average 37.1 points of Michael Jordan in 86-87. In November, he scored 62 points in only three quarters against the Dallas Mavericks.
Yet even at halftime, no one can imagine the scenario of this Los Angeles Lakers - Toronto Raptors. The Canadians dominated the game and Kobe is "only" 26 points behind. Change of scenery in the 3rd quarter, Kobe, more aggressive, makes a lot of points. 27 points to erase an 18 points delay. Even before the fourth quarter, he totals 53 points.
Completely unleashed, the native of Philadelphia does not stop there. The 60 is reached with 6:30 to go. Two minutes later, it is the 70 mark that is crossed and therefore his new career record. He also surpasses his idol, Michael Jordan, whose best mark is blocked at 69 points.
There are four minutes left, all the spectators remain amazed by what happens on the court. The score becomes anecdotal as we wait for the Californian back to stop. The records fall one after the other. On two new free throws, Bryant overtakes Elgin Baylor and his 71 points to establish the best mark for a Laker in a game.
These 81 points turned Kobe Bryant from star to NBA legend
With 45 seconds left in this historic game, he scored his 80th and 81st points, the second-best performance of all time behind the indestructible Wilt Chamberlain. Cheered by the "MVP" chants of the 18,000 spectators as he left the court, his stat line is surreal:
81 points at 28/46 in shots (60%), 7/13 in 3 pts, and 18/20 in shots, 6 rebounds, and 3 steals.
The first words of Kobe Bryant are tinged with emotion after his great achievement that will remain forever engraved in the history of the NBA:
"It's hard to talk. Even in my dreams, I never imagined this. It's just one of those nights where anything can happen..."
Kobe Bryant probably didn't realize, at the time, what he had just done for 48 minutes. 48 minutes and 81 points that made him go from superstar to sports legend. A legend we will never forget as NBA fans, and simply as sports fans.